Getaway Plan: A Complete Guide To A Dog-friendly Vacation
May 31, 2021
You have heard of vacations with family, friends and partners but did you know you could plan a safe, dog-friendly vacation with your best companion, your dog?
Yes. It's true. As much as humans like to get away for a while, dogs have also been observed sometimes to enjoy a change of environment and space. But, the challenge for you is to plan a dog-friendly vacation and take care of all the essentials, so your pet does not get disturbed and enjoys their time away with you. While the idea sounds interesting and fun to most dog owners, they have plenty of questions ahead, and so should you. But, we are here to answer.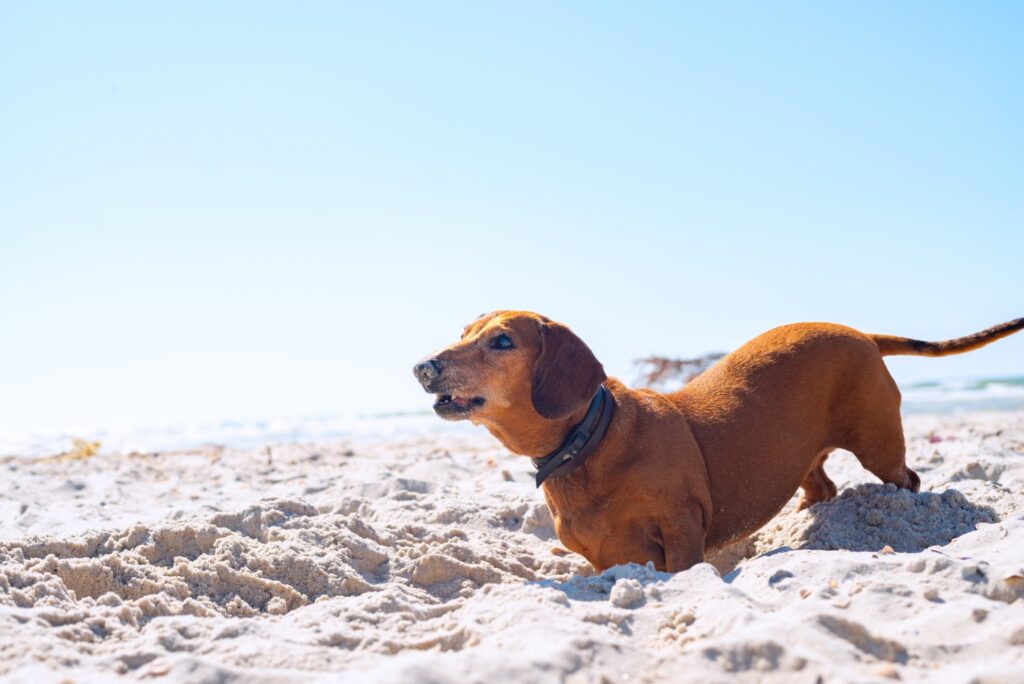 Where to go?
The most searched question related to dog vacations is where to take them? Well, the concern is fair as different breeds of dogs require different ideal temperatures and environment. So, it is wise and essential to decide the place of vacation accordingly and it must be dog friendly.
When you are planning a trip with your dog, you want to make sure to decide on a place that you both can enjoy. But, as a dog owner, you might have to make some sacrifices as all of your favourite places may not be the best for a dog vacation.
For example, a trip to new york city is something that anybody would want to go to, but is that the best choice for your dog? It's not.
Places with a lot of human population and are very busy in traffic and human density are to be avoided when planning a trip with your pet. Some dogs are not very comfortable with a lot of new people around and get scared. You don't want them to feel anything other than happy and cheerful. So, consider less busy places, have less population, traffic and have the option of many outdoor activities for your dog.
Dog-friendly destinations:
Listed below are some of the most loved vacation destinations by dog owners worldwide and have proved to be ideal for dog-friendly vacations:
Tokyo Japan
Tokyo is a very dog-friendly place and dogs are allowed in many sites, including parks, stores, hotels etc. There are some specific parks for dogs in the city and many dog owners collectively and individually enjoy dog activities there.
Paw park Sarasota, Florida:
Paw Park in Sarasota is very famous among dog owners. It has all the accommodations for dogs i.e bathrooms and dog showers.
South Carolina U.S:
It has many dog-friendly places and offers dog tours for you to enjoy sighting the place along with your dog.
Indianapolis:
Indianapolis is known for its outdoor open spaces, which many dog owners enjoy taking their pets to.
Other dog-friendly vacation places include:
Sanibel Island, Florida.
Kanab.
Bend, Oregon.
The Netherlands.
Germany.
Switzerland.
Austria.
The place of vacation depends on where you are currently and which places suit you the most accordingly. You don't want your dog to get tired of travelling too much. The nearest best place is the best option for you. It also depends on the weather conditions suitable for the dog according to their breed and age. Many dogs cannot survive or be healthy in many different temperatures and you would want to make sure of that before deciding on a destination.
Activities that you can do on a getaway with your dog:
There are various activities that you can plan depending upon your destination, but most dogs enjoy the following:
Camping with the pet has been a great experience for most dog owners and there are various activities that you can do while camping.
Dog beaches are a very good activity enjoyed both by the pet owners and the dogs. But, you must keep a strong eye on your pet and don't let them go away from the sight. But dogs indeed love water splashing activities and this will be great fun for your dog.
Taking your dog on a short hike will work as a walk but a much more exciting experience for them.
You can also play various ball games with your dog in parks.
Dog pool activities are a great option for summer vacation getaways.
Dog Vacation essentials:
Depending upon the journey and the vacation place, you must take all the things your pet may need at some point which includes the following:
You must take their favourite food along as you can never be sure of finding your dog's favourite brand/food everywhere.
It would be best if you took a first aid box along with you in case there is any mishap or injury.
You need to pack along with all their essential medication in case of need.
You can also pack your favourite toys to play with.
Preventive measures to take:
As a pet owner, you must be prepared for any situation and be prepared to handle it. If something gets cancelled or closed last minute, you must have a plan B because you don't want an unhappy dog on a dog vacation.
You must make sure that your dog is in good health to travel and go for a regular visit to the veteran before going on vacation.
Expected cost:
The cost of the vacation will depend on how luxurious or average you want it to be and also it will depend on the place and distance you will have to cover. The kind of hotels and their prices also vary and so will the duration of your trip. But, a vacation with your dog does not have to be a luxury as they do not care or understand anything materialistic. All they would want is to spend quality time with their companion in a good place.
Conclusion
It has been observed and experienced that dog vacations have proved to be an amazing experience for both; the dog and its owner. You must take some time out for your dog once in a while and give them all your attention. You can also take your dog along on your family vacations as they are a part of your family and do not have to be left out on the good days.